E-WAY
Regular price
€4.128,10 EUR
Regular price
Sale price
€4.128,10 EUR
Unit price
per
Sale
Sold out
Share
The DIY electric inboard allows every budget to switch to electric propulsion.
This product includes everything you need to start sailing (except for the batteries).
1) Allign and couple the motor with your prop shaft (the flexible coupling you can source locally, but feel free to contact me if you have any questions).
2) Install the motor controller on a wall
3) Connect the wiring harness to the motor and battery pack and you're good to go

The webshop has several battery packs that are suitable for this outboard (check the package deal below).
My personal comment
"This kit is really fun to install. The price for this amount of power is just insane.
Colour has now changed to Gray which was more durable!
If you would have any questions about this product, feel free to contact me."
Technical data:
Battery voltage - 48 V
Rated Torque - 80 Nm
Suggested horsepower replacement range: 15 - 30 HP
Max Torque - 160 Nm (90 sec)
Rated current - 204 A
Max current - 400 A (90 sec)
Phase current - 112 A
Rated Power - 10 kW
Rated speed - 1200 RPM
Weight - 38.5 kg
Efficiency - up to 95%  (attached you can see the efficiency map)
Cooling: Convection (AIR)
shaft and dimensions: see pictures (customized shaft is possible on demand)
* 2 Years manufacturer's warranty
Price including motor controller and setup (1.235,00 EUR)!
Suggested battery packs for this motor:
Light: 10kWh (80kg if lithium) - 1 hour at full throttle / >4 hours at half throttle
My advice: If you are not sure if this will be enough for your boat, you can add another battery later (parallel connection).
Long: 15kWh (120kg if lithium) - 1.5 hours at full throttle / >6 hours at half throttle
My advice: This is actually more than enough for 90% of all boaters.
Extreme: 20 kWh (120kg if lithium) - 1.5 hours at full throttle / >6 hours at half throttle
My advice: You can put up to 4 pieces of a 5kWh battery in parallel for higher capacity! Higher capacities are available on request.
Delivery times (from the Netherlands):
EU - United Kingdom:
35 days*
* This product will be manufactured on your order placement
Update: the 20kW version is also available now, replacing inboards up to 45 HP. Please contact me if you need this motor as it's not available on the webshop yet. 

Questions about this product?
View full details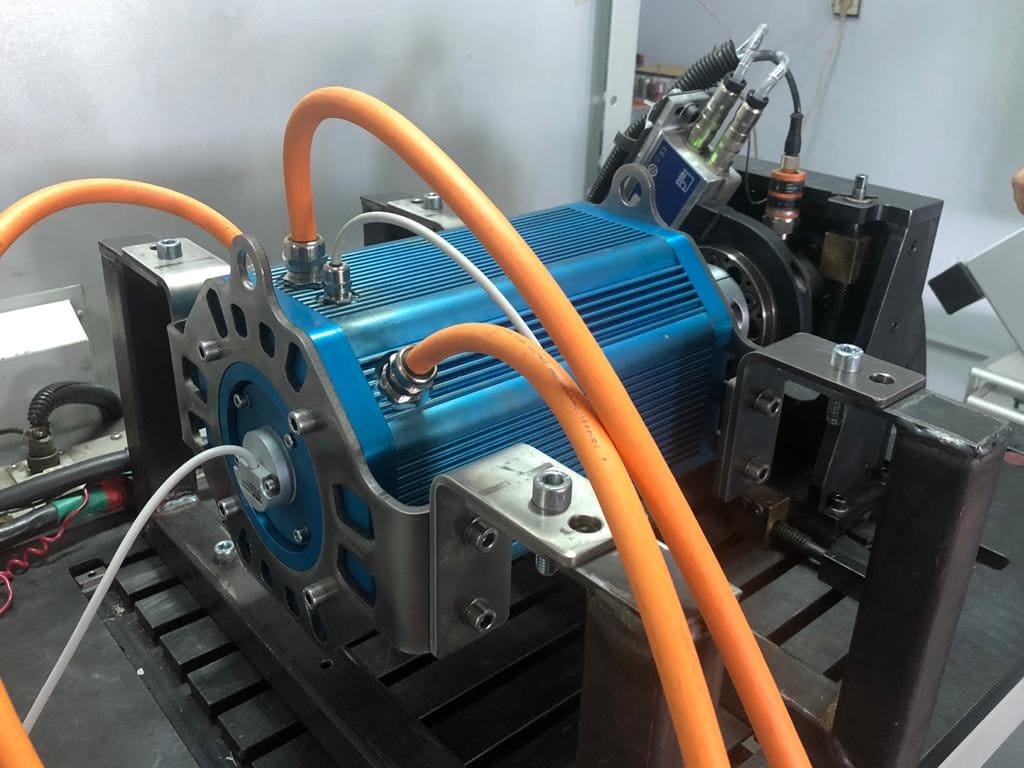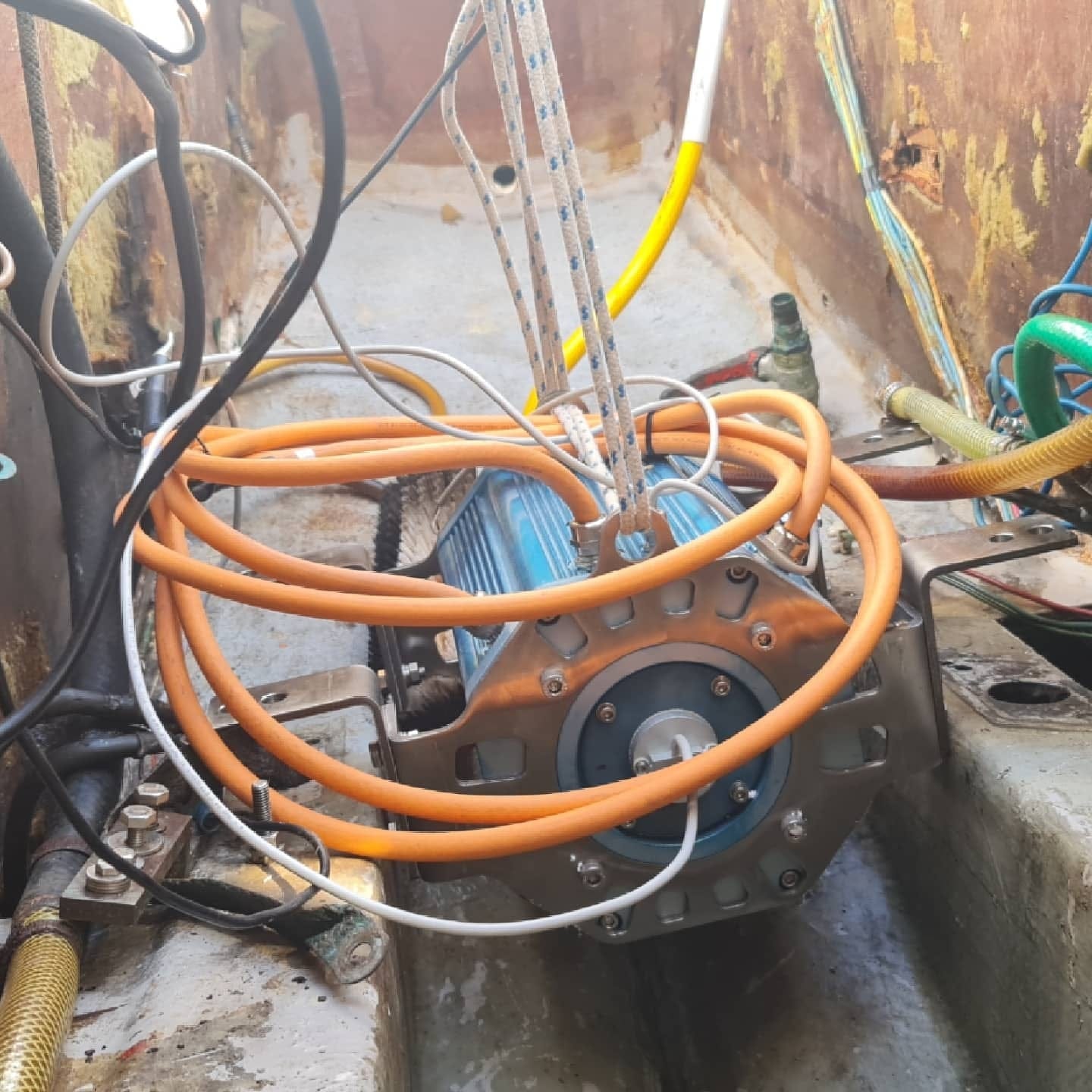 Some questions you might have:
What is E-Way?

E-Way is my personal brand creating a niche market for newcomers/alternatives on the market of Energy systems and Electric marine propulsion.
Where is E-Way based?

E-Way works together with the Dutch company P&E LOWLANDS BV. We are based in:
Lantaarndijk 10
4797 SP WILLEMSTAD
the Netherlands
When can I expect delivery?

E-Way products always leave from our own warehouse in the Netherlands. Usually, your parcel is delivered to the express courier (DHL, DPD) one day after your order. You will then receive a tracking code and it usually doesn't take long (max. 4 days depending on your location in EU+UK). Note that UK customers will still owe import duties and import taxes upon receipt (to be settled with the courier on delivery).